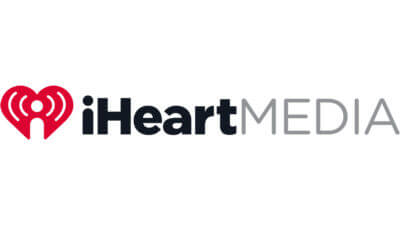 iHeartMedia, Inc. ("iHeartMedia"), America's number one audio company, today announced that the Company has successfully completed its restructuring process.
As a result of the comprehensive balance sheet restructuring, iHeartMedia's debt has been significantly reduced – from $16.1 billion to $5.75 billion.
In addition, in conjunction with completion of the restructuring, and in accordance with its Plan of Reorganization (the "Plan"), iHeartMedia and Clear Channel Outdoor Holdings, Inc. ("CCOH") have fully separated, creating two independent publicly-traded companies.  Clear Channel Outdoor Holdings, Inc. shares will continue to be traded on the New York Stock Exchange under the ticker symbol "CCO."
"We are pleased that iHeartMedia now has a capital structure that matches our exciting operating business. The focused dedication of our employees and the unwavering support of our new owners and advertising partners enabled iHeartMedia to seamlessly complete the restructuring process and reach this final milestone," said Bob Pittman, Chairman and Chief Executive Officer of iHeartMedia, Inc. "iHeartMedia enters this next phase of growth as a multi-platform audio company with a vastly improved financial profile. We are well-positioned to continue to innovate and offer cutting-edge technologies, products and services to our audiences and advertisers."
Pittman continued: "As the only major multi-platform audio company, iHeartMedia's reach extends across more than 250 platforms and 2,000 different connected devices, from smart speakers to tablets, wearables, gaming consoles and much more. Over the past year, we have further cemented our position as the number one commercial podcaster globally – by a strong margin – through building new capabilities and content, including the 'Ron Burgundy Podcast,' season two of the true crime podcast 'Atlanta Monster' and many more, including 'Stuff You Should Know,' the first podcast ever to surpass one billion downloads. We continued to invest in key areas of the business with the acquisitions of Stuff Media, LLC – which further solidified our leading podcasting position – as well as technology companies like Jelli, Inc., which is the advertising technology platform that brings to life our SmartAudio data and analytics offerings. We continue to technologically transform our offerings for both consumers, with whom we are interacting more broadly across platforms, and advertisers, to whom we are offering data and analytics solutions previously available only from key digital players. In addition, we have continued to host our renowned and highly-anticipated live events, from the iHeartRadio Music Awards to iHeartRadio ALTer Ego. This is a very exciting time for audio, and iHeartMedia will continue to break new ground and unlock new opportunities across all platforms to reach audiences everywhere."
As previously announced, pursuant to the Plan, Bob Pittman continues to serve as Chairman and Chief Executive Officer of iHeartMedia, Inc., and Rich Bressler continues to serve as President, Chief Operating Officer and Chief Financial Officer of iHeartMedia, Inc. In addition, a new Board of Directors has been appointed, including Bob Pittman, Rich Bressler, and the following members: Jay Rasulo, Gary Barber, Brad Gerstner, Sean Mahoney and Kamakshi Sivaramakrishnan. Upon iHeartMedia's emergence, the new Board of Directors has assumed its responsibilities.
Kirkland & Ellis LLP served as legal counsel to iHeartMedia, Moelis & Company served as the Company's investment banker, and Alvarez & Marsal served as the Company's financial advisor.