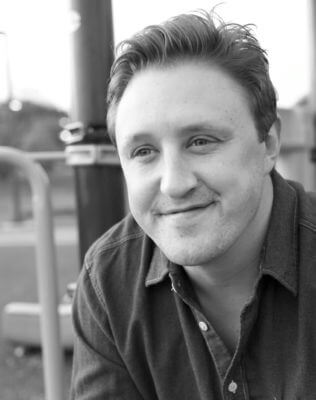 CUMULUS MEDIA announces that Westwood One's internationally syndicated The Ty Bentli Show, Country's most energetic and freshest take on morning radio, welcomes Adrian Kulp to the team as Senior Executive Producer. In his new role, Kulp will oversee digital, programming, and production of The Ty Bentli Show, which can be heard in markets across the U.S. and UK from its flagship Nashville radio station WKDF-FM (NASH FM 103.3).
Kulp brings a wealth of creative experience across multiple entertainment mediums to The Ty Bentli Show, including almost 10 years as a television executive with positions including: Vice President of TV Development at Adam Sandler's Happy Madison Productions (The Goldbergs, Rules of Engagement); Vice President of TV Development at Chelsea Handler's Borderline Amazing; and a stint at CBS's The Late Late Show. He is also an internationally recognized, best-selling author and has contributed as a writer for The Huffington Post and Parents Magazine. He is also the creator of the online parenting destination "Dad or Alive".
John Shomby, Director of Programming, NASH Network, CUMULUS MEDIA, said: "Ty Bentli continues to build a team that is focused on maximizing creativity! Adrian brings a different perspective to the table that will help the show build a unique vision and bring that to our listeners each morning!"
Bentli added: "As this show has grown in reach, the primary goal has been to continue to deliver the most creative and unexpected content, while showcasing the REAL people that we are, both in and outside of the studio. Adrian's history with entertainment, family and online branding is going to help us design the new blueprint!"
As he readies himself for an adventure that will include a 3 a.m. alarm clock, Kulp asked: "Haven't any of you guys considered the fact that radio might be more fun at, like, 10 or 11am?"
The Ty Bentli Show launched earlier this year and features Host Ty Bentli, Country recording artist and on-air personality Chuck Wicks, Country radio personality Tricia Jenkins, and an expanded cast of friends and characters who get real, get wild, and get Country weekday mornings live from the Music City. The Ty Bentli Show is syndicated exclusively by Westwood One, the largest audio network in the U.S. 
Broadcasting from the Music City, The Ty Bentli Show brings humor, honesty and an edge as Ty and the cast welcome Country music's biggest stars and engage with listeners in authentic conversations of life stories, opinions, relationships, insecurities, and more.
Stations interested in The Ty Bentli Show can contact: [email protected].