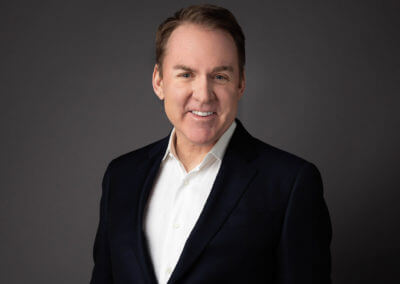 Cumulus Media Inc. [NASDAQ: CMLS] (the "Company," "Cumulus," "we," "us," or "our") today announced that it has appointed Brian Philips as Executive Vice President, Content and Audience, effective May 6, 2019. Mr. Philips will report to Mary G. Berner, President and Chief Executive Officer of Cumulus Media. He succeeds Michael McVay, who is returning to full-time consulting, with Cumulus as his first client.
Mr. Philips brings to Cumulus Media more than 30 years of leadership and programming experience across a range of media. Mr. Philips previously served as President of Viacom/MTV Network's CMT channel, where he led the music network's successful forays into long-form script series, tentpole awards shows, concert specials, and feature films. He also developed CMT's successful national radio network. Under his stewardship, the channel grew from 36 million to a peak of 90 million homes, and set the record for the longest documented ratings growth streak among ad-supported cable networks.
Before his work in television and film production, Mr. Philips enjoyed an award-winning radio career, with more than 15 years leading radio programming at a number of major market stations, including Cumulus stations WNNX-FM and WWWQ-FM (Atlanta), and KPLX-FM (Dallas-Ft. Worth).
Ms. Berner said, "We are excited that Brian is joining our leadership team. A highly accomplished executive, leader, and innovator with substantial experience across today's media landscape, he comes to us with an impressive and successful track record of growing ratings and expanding audiences. We look forward to benefiting from the skills and expertise he brings to his new role."
Ms. Berner added, "I would also like to thank Mike for his significant contributions to Cumulus and for being such a great partner to me. Under his leadership, we saw years of ratings share growth and we are currently posting the best ratings since 2011 on some of our biggest and most important stations."
Mr. Philips said, "I have long respected Cumulus as a leader in the radio broadcasting industry with high-quality local programming and iconic, nationally syndicated brands. I'm eager to join this company and this culture, and to work alongside Mary Berner and the leadership and programming teams to continue driving performance and improving ratings."