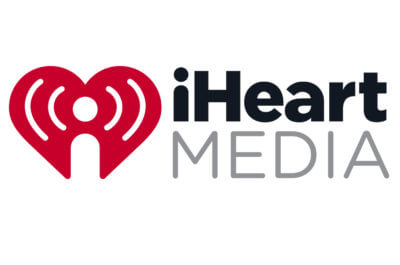 iHeartMedia, the No. 1 commercial podcast publisher globally, today announced the upcoming launch of Chairman and CEO Bob Pittman's first podcast, "Math & Magic: Stories From the Frontiers of Marketing," on the iHeartPodcast Network. The iHeartRadio Original podcast will feature conversations between Pittman and other visionary leaders from across the entertainment and media industries as they share how they've used insights and creativity to cut through the noise and bring incredible ideas to life time and time again. The first two episodes of the weekly podcast will premiere on May 14 and will feature interviews with the legendary Maurice Levy, who, during his tenure as CEO of Publicis Groupe, increased the value of the company by 100x and expanded a French agency into a true global advertising and communications leader; and Scooter Braun, renowned talent entrepreneur, investor and entertainment executive who boosted the careers of international superstars such as Ariana Grande, Justin Bieber and many others and is one of Time Magazine's 100 Most Influential People In the World. Subsequent episodes will air each Tuesday on the iHeartRadio app.
"I've been fortunate in my career to be at the forefront of the cable TV, internet and audio revolutions, and I've been part of – and heard – so many stories that are keys to breakout successes," said Pittman.  "This podcast will be about sharing those stories through the people who have lived them – and sometimes it's just eavesdropping on old friends reminiscing about how things really happened."
On each episode, Pittman will be joined by some of today's most gifted disruptors to share their experiences of how math and/or magic have led to some of the industry's most successful marketing, creative and business successes. The series will dig into stories about how music moguls find and bet on the next Ariana Grande; why buying pages in The New York Times and leaving them completely blank is a brilliant marketing strategy; and how 'Imported from Detroit' originated as a marketing campaign. In addition to Levy and Braun, Pittman will also sit down with Julie Rieger, former Chief Data Strategist and head of media for 20th Century Fox Film; music legend Shaggy; Judy McGrath, former Chairman and CEO of MTV Networks; Tim Castree, CEO of GroupM North America; Ben Lerer, CEO of Group Nine Media; Jarl Mohn, CEO of NPR; and more.
"Bob Pittman is a media visionary unlike any other going all the way back to his creation of MTV, and his discussions with the brightest minds in the industry are riveting," said Conal Byrne, President of the iHeartPodcast Network. "Whether you're figuring out your career path, starting a business, looking to change the world – or just want to hear interesting conversations – 'Math & Magic' is a must-listen. Bob's interview style will make you feel like you're right there in the room soaking up secrets from some of the biggest innovators and disruptors of our time."
Pittman has a long history as a consumer product and media innovator. He was at the forefront of the cable revolution as co-founder of MTV and the CEO of MTV Networks; had a hand in bringing the internet to the masses as the COO of America Online; and is now leading the audio revolution sweeping the world. In addition, Pittman has served as CEO of Time Warner Enterprises, Six Flags Theme Parks and Century 21 Real Estate. He has also been investor in tech and consumer businesses.
iHeartRadio is America's #1 commercial podcaster and the #1 streaming digital radio service. Visit iHeart.com/apps to download iHeartRadio and listen to "Math & Magic" on your favorite device.