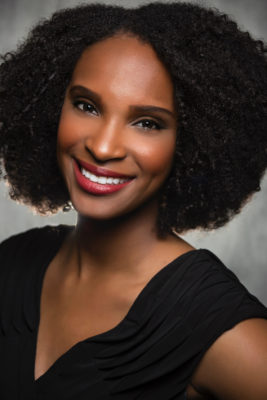 iHeartMedia Raleigh announced today that Chesley Waddell has been named Director of Marketing and Promotions. iHeartMedia Raleigh has a strong cross-platform presence and includes a number of iconic brands and franchises — both broadcast and digital — encompassing more than five stations comprised of music, talk and news formats.
iHeartMedia has the leading consumer reach and influence across multiple platforms and delivers more live programming than any other media company. As Director of Marketing and Promotions, Waddell will work closely with the promotions, events, sales and programming teams in developing and executing marketing for the Raleigh markets iconic brands and franchises – both broadcast and digital – including G105, 100.7 WRDU, B93.9, 106.1 FM Talk, and ALT 95.3. She will be responsible for developing and creating marketing strategies to increase brand awareness, enhance business relationships, and will assist with increasing revenue growth for the market. Waddell will report to Chris Edge, Senior Vice President of Programming for iHeartMedia Raleigh.
"I'm very excited to have Chesley join our team," said Edge. "She brings years of solid experience, a dynamic personality and innovative thinking which makes her the perfect person to lead our marketing efforts."
Waddell joins iHeartMedia Raleigh after previously serving as marketing and promotions Director for Radio One in St. Louis and Cumulus Media in Melbourne, Florida. Waddell began her career at Radio Disney in St. Louis and is a graduate of Southern Illinois University.
"I'm excited to join the iHeartMedia market-leading team in Raleigh," said Waddell. "I'm looking forward to growing brand engagement among our audiences while driving continued revenue for the stations."