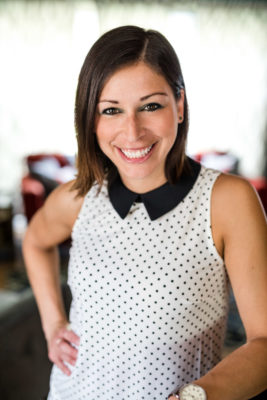 iHeartMedia announced today that Shosh Abromovich has been named Market President for the Toledo market, effective immediately. iHeartMedia Toledo has a strong cross-platform presence and includes a number of iconic brands and franchises — both broadcast and digital — encompassing seven stations comprised of music, talk and news formats.  
iHeartMedia has the leading consumer reach and influence across multiple platforms and delivers more live programming than any other media company. As Market President, Abromovich will work closely with the programming, business and sales teams and will oversee the markets on-air and digital programming operations as well as create new business and revenue growth opportunities. She will report to Paul Corvino, Region President for iHeartMedia Detroit.
Abromovich most recently served as the senior vice president for iHeartMedia Toledo. In addition, she also served as an account executive, local sales manager and general sales manager for iHeartMedia Detroit. She began her career as an account executive for iHeartMedia Detroit and is a graduate of Michigan State University.
"Shosh has done an excellent job at leading our sales teams in the Toledo market," said Corvino, "She truly understands the value of iHeart's full spectrum of services and unmatched assets, including radio, podcast, digital streaming, social media and mobile as well as OTT in relation to creating effective branding and results-driven marketing programs."
"It is a privilege to lead this dynamic and multi-talented iHeartMedia team," said Abromovich. "iHeartMedia's unparalleled assets support, entertain and inform the Toledo/Northwest Ohio community. I am fortunate to be surrounded by talented and dedicated people who will continue to lead and grow our valued partnerships in this incredible city."