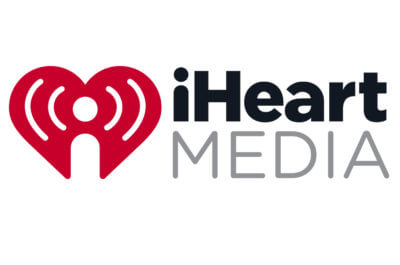 iHeartMedia, the No. 1 commercial podcast publisher globally, today announced the upcoming launch of "Sleepwalkers," a new iHeartRadio Original podcast about the effect of AI (Artificial Intelligence) technology on all aspects of human life–– from dating to health, creativity, deflecting potential terrorists and more. Hosted by Emmy and Peabody Award winner Oz Woloshyn and co-hosted by Karah Preiss, former host of The Huffington Post science show "Talk Nerdy To Me" and the Co-founder of Belletrist, a social media-first community for book lovers, this podcast will reveal the fundamental implications of AI and how humans can leverage it without letting it take over completely. "Sleepwalkers" debuted its first episode last night exclusively on iHeartMedia broadcast radio stations throughout the country and is available today on the iHeartRadio app and everywhere podcast are heard.
Each week Woloshyn will interview top technology executives, politicians and authors to unpack the advantages, challenges and surprises associated with today's AI revolution, including Yuval Noah Harari, author of 'Sapiens' and 'Homo Deus', Dr. Helen Fisher of Match.com, and Astro Teller, who runs X, a secretive research lab at Google. Episodes will also feature insight from everyday listeners, highlighting the practical and emotional impact of this technology on modern human life.
"AI technology has quickly infiltrated every element of our existence," said Oz Woloshyn, Host of 'Sleepwalkers'. "From diagnosing aggressive cancers, to automating facial recognition, helping people find love, and even writing movie scripts from scratch, there are a host of immediate and mind-blowing applications. On 'Sleepwalkers,' we'll tackle some of the biggest questions around this much-debated topic."
"'Sleepwalkers' will be a fascinating and highly relevant addition to our growing library of podcast content, and we are excited to build huge awareness of this new iHeartRadio Original by debuting the first episode to hundreds of millions of listeners across our broadcast radio stations," said Conal Byrne, President of the iHeartPodcast Network. "AI is on everyone's minds these days and this show facilitates thought-provoking discussion about the way this technology is changing the world around us."
iHeartRadio is available on more than 250 platforms and over 2,000 different connected devices — including smart speakers, digital auto dashes, tablets, wearables, smartphones, virtual assistants, televisions and gaming consoles.
Visit iHeart.com/apps to download iHeartRadio and listen to "Sleepwalkers" on your favorite device now.