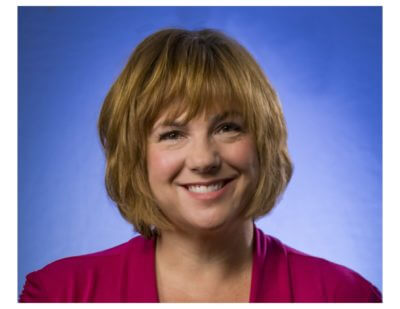 Townsquare Media Inc. announced today that Libby Nolan has joined the Company as Market President and Chief Revenue Officer for its Quincy-Hannibal local media cluster. Ms. Nolan will lead the local media team in Quincy-Hannibal, which includes Country Kick-FM 97.9 (KICK-FM), AC Y101 (KRRY-FM), Classic Country Kick-AM (WLIQ-AM), and News-Talk KHMO 1070-AM. She will report to Townsquare Regional Vice President Kelly Quinn.
"Libby is a perfect match for what we look for in a leader at Townsquare. She brings with her exceptional experience in building sales teams and utilizing local talent to its fullest potential, which will enhance our 'Local First' approach in Quincy-Hannibal," commented Mr. Quinn. "There are great things in store for this market with our ability to serve the community with fantastic content and incredible advertising solutions."
"I am ecstatic to be leading the Quincy-Hannibal Townsquare team," said Ms. Nolan. "I love Townsquare's 'Local First' commitment which provides our communities with the best content and advertising and digital marketing solutions. I look forward to helping small and medium sized businesses thrive by providing the very best solutions in the market."
Townsquare COO – Local Media, Erik Hellum added, "It doesn't get better than this. Libby has strong roots in both Illinois and Missouri – grew up in a small town in IL and worked for many years in St. Louis, which when combined with her talent, experience and passion for our business makes her a great fit for Townsquare and the right person to lead our team in Quincy-Hannibal."
Prior to joining Townsquare, Ms. Nolan was General Sales Manager for Entercom and Emmis in St. Louis, MO.